AP Track Review
L.A. based artist golda (by way of Chicago and San Diego) is poised to tell her stories in a bigger way. Maybe growing up to Ukrainian parents who only spoke Russian in the household in neighborhoods where no one else does makes one not only curious and vastly imaginative but fast on one's feet too. That is my guess being the child of Dutch Indonesian immigrants. golda wrote her first song in 7th grade. It wasn't about a school crush, no. It was about the war in the Darfur region of the Sudan. The song was called Genocide in Darfur. That must of been heavy dark prose for a 12 year old (or thereabouts).
golda is set to release her self titled EP next year. Her latest offering, Under (after last year's fast and fierce
Wish I Was Someone Else), is a commanding, jagged indie juggernaut. golda's voice is beautiful but can feel frenetic. The song rides on double time guitar notes, a runaway beat and a sort of baroque art pop sensibility. I, in fact, thought of Kate Bush's torn passion. golda on both singles is a musical force to be reckoned with.
-
Robb Donker Curtius
THE FACTS AS WE KNOW THEM - PRESS NOTES:
The awe-inspiring golda turned heads in 2019 with the release of her single "Wish I Was Someone Else." After garnering the attention of tastemakers, label heads, fans and more - golda follows the successful release with her new single "Under," a powerful addition to golda's repertoire.
"Under" is golda's power play- showcasing her raw talent in all its glory. Rushing with energy and pulsing with energy - "Under" pulls you under on the first listen. It's got a dark energy woven into the track "You pull me under," she cries. Not only a fantastic songwriter but an incredibly talented vocalist, golda evidences her sensational skill for crafting catchy songs that are full of sincerity. golda possess the talent of songwriters like Lorde, YEBBA and Phoebe Bridgers.
"Wish I Was Someone Else" is one of those tracks that can resonate with any person, regardless of their background. "Closer, look in the mirror, I don't know her, now that I'm getting older it's too late for starting over," she proclaims in the poignant pre-chorus. Eerie vocals swirl in the background atop a heavy piano melody that adds a layer of depth to the track. This indie, alt-pop track is one we'll have on repeat for the coming months.
"smooth and comforting with enough raspiness to give her a bit of an alternative edge." -
mxdwn
"Confessional feels like a fitting description of what golda is allowing us to experience here." -
The Wild Honey Pie
golda grew up in both Chicago and San Diego to Ukrainian parents who only spoke Russian in the house. At the ripe age of 5 years old, golda discovered her love for music when she taught herself how to sing opera.
golda's maturity shines through her writing which she began developing at a young age. She wrote her first song in 7th grade, "Genocide in Darfur," inspired after learning about the horrific happenings occurring in Darfur.
"I started taking songwriting more seriously in college when I began recording an EP after a school trip to India," she says. "When I was 22, I worked as an assistant for a music manager who sort of 'discovered' me as a songwriter and started developing me, leading me to get really involved in the L.A. pop-writing scene. I turned my attention to my own artist project after really missing writing songs that felt like me, like golda."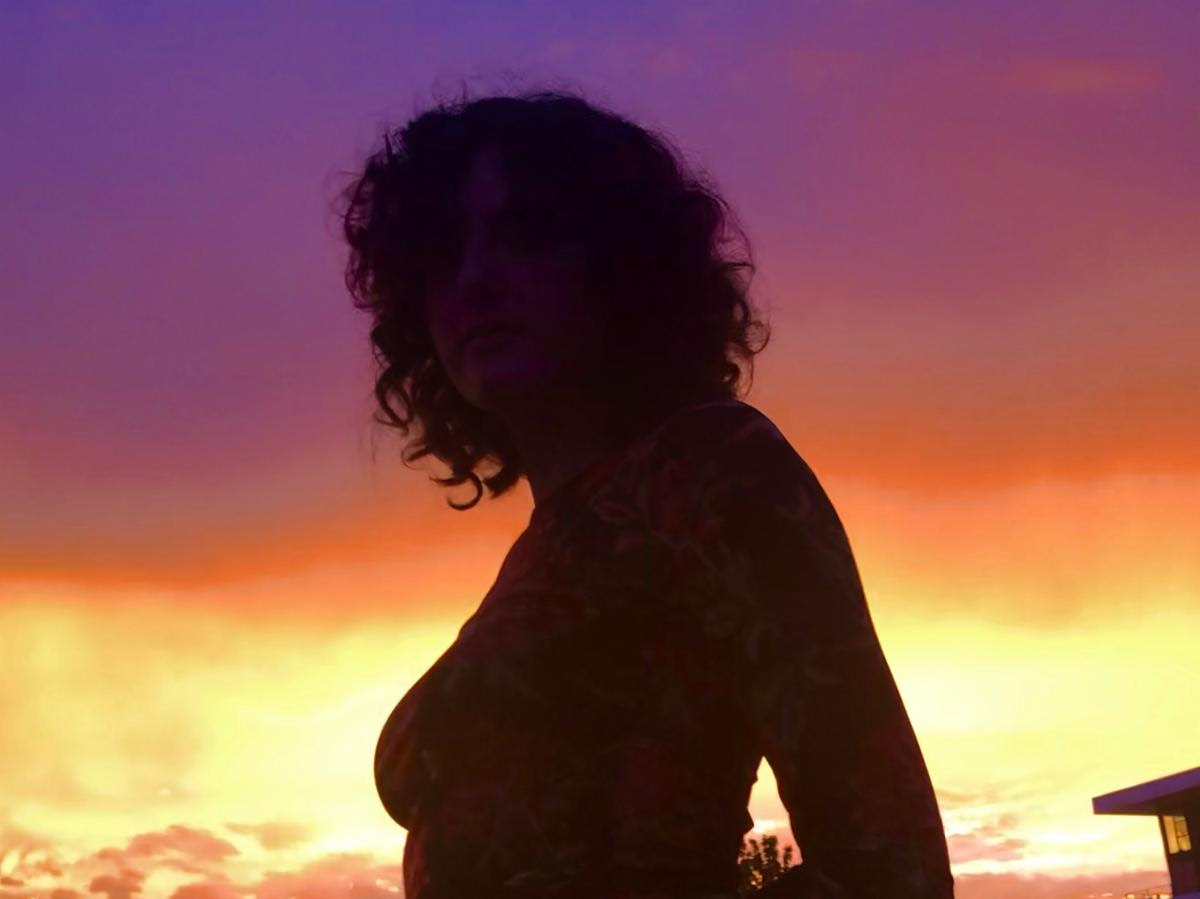 The now L.A.-based artist is gearing up for the release of her new music, for the first time in 4 years. "Wish I Was Someone Else" is a fantastic intro to the golda EP (due out next year), which features four more stunning tracks - all of which are evocative and beautiful in different ways.